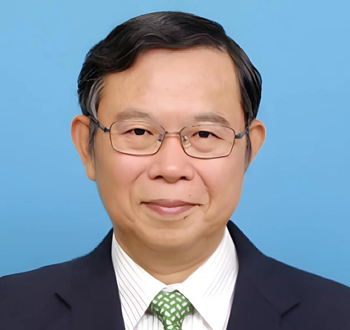 chairman
长谷川正明 Masaaki Hasegawa


Co founder of GES, Japanese. Master of Engineering, University of Tokyo, now CEO of cmc instruments Asia, and a senior consultant of Japan's government, industry, economy and province. He used to be the CEO of New Japan Petroleum (ENEOS) Co., Ltd. in North America; Executive Director of Nippon Electric Co., Ltd. and CEO of China; CEO of Japan MIKASA North America, etc.
Thank you for your special attention on weekdays.
The company is established to enable everyone to use the latest cutting-edge technology, the continuous online oil status monitoring system that can prevent the failure of important machines, and the world's highest level oil purification system that can keep the oil clean all the year round, to deliver the latest cutting-edge technology products to the world led by China.
I have been engaged in the research of related oil products for many years. I have seen many examples of machine failures. There must be reasons for failures. In order not to miss any subtle signs of failure, if you can continuously monitor the status of oil products like shooting videos, you can prevent problems before they occur. After entering the era of Industry 4.0, it is possible to find the early fault signs of the lubrication system by collecting the big data of oil products and analyzing them with artificial intelligence.
German cmc instrument co., ltd. has developed the first equipment with this function, and we are the only capital partner of the company in china. Based on the sensors of Germany, through continuous test, research and improvement, the company jointly developed the world's first equipment oil continuous state monitoring sensor system. We are still in the process of continuous research and development. In order to improve customer satisfaction by 1%, we will make 100% efforts.
Professor Sun Weiwei, from the MEMS laboratory of Southeast University, served as the chief technology officer of the company and set up a technology development center within the company. The future development of new technologies and after-sales services will be foolproof. In addition, the company will continue to collect the world's top technologies, and improve the popular particle sensors and vibration sensors on the basis of the oil continuous state monitoring system to reach the highest level. The cutting-edge products such as ultra micro spectral sensors, which were first used in the online sensor industry, will also be delivered to everyone in the future. In addition, our company can not only use the advanced sensor system to detect the state of oil products, but also provide you with the world's highest level oil purifier, which can effectively remove the oil stain, paint film, moisture and other pollution factors that have adverse effects on the machine caused by oxidative degradation.
No matter you have any questions, please contact our company and we will sincerely answer your inquiries.
I sincerely wish you all a successful development!
GES Smart Technology (Nanjing) Co., Ltd
Chairman Masahiro Hasegawa